Fashion brand Balenciaga has unveiled a new collection of Parisian sneakers – classic models with flat rubber soles and a hundred limited pairs of specially aged shoes for $1,850, writes medialeaks.ru
These worn-in trainers look like they've been through a lot, with ornate faded fabric slits on the upper and the outsole with the brand's logo on it looking dirty and scuffed.
The store's website shows a less "ripped" version of the shoe. The product description states that the rubber and cotton the sneakers are made of are "completely destroyed".
At the same time, ordinary sneakers, not tormented by Balenciaga designers, are three times cheaper – for a pair of shoes in three colors the manufacturer asks for 625 dollars.
Many netizens started trolling Balenciaga for "dirty" shoes, jokingly questioning the reasons behind such a creative decision: "One of the Balenciaga factories caught fire, and the guys just didn't want to give up."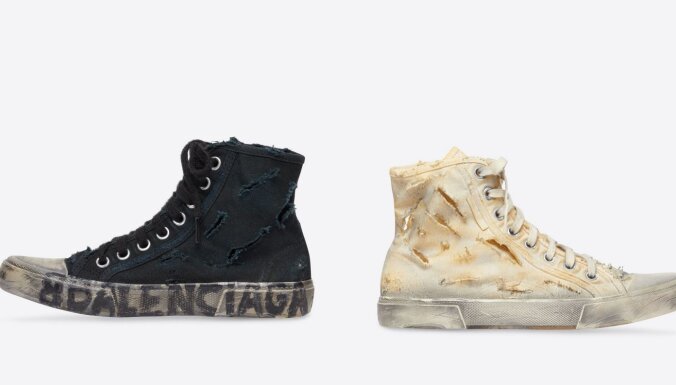 Other commentators have imagined what the next collection of Balenciaga sneakers will look like. In the versions of jokers – the new model will lose the sole.
In tongue-in-cheek posts, some people started calling their worn-in sneakers the latest fad, deciding that they, too, could go on sale.
Source: delfi