May is a long-awaited month in the world of fashion products, where new collections of brands are available at attractive prices. Stylists Indra Saltsevicha and Alina Osipova have prepared tips on what clothes, shoes and accessories to buy now, during the off-season sale, so that the wardrobe is replenished profitably and with products that correspond to fashion trends which will be relevant for a long time to come.
Versatile trouser suits
A stylish trouser suit can become a harmonious and versatile everyday outfit that will remain relevant for a long time. In spring, as long as it is still cool, it will go very well with a shirt blouse, heels, loafers or sneakers, and in summer with cropped tops and sandals. In addition, each element of the costume can be worn separately and, like any classic cut, it will fit perfectly into wardrobes of various styles.
Large pants
This summer, palazzo or wide trousers will be especially relevant, with which you can emphasize the lines of the figure and hide its flaws. They lengthen and thin, but at the same time hide excessive thinness, giving the figure a moderate shape. The perfect solution for every figure! It remains only to choose the color and texture that you like the most.
Trench and vest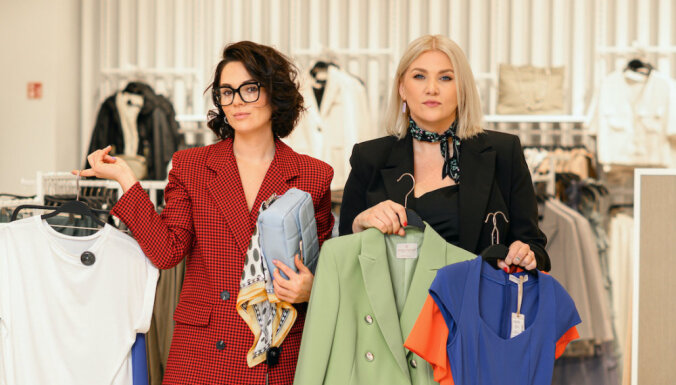 Stylists Indra Saltsevich and Alina Osipova
During the sales, it is better to invest in durable things, that is, in quality clothes with designer cuts that will be relevant in the future. A trench coat is an off-season coat that will never go out of style. It has a classic shape that will perfectly complement the wardrobe in spring, summer and autumn. In addition, thanks to its design, the trench coat fits into wardrobes of different styles.
Source: delfi