The manufacturer made the decision for safety reasons. The details of a little-known feature of small games.
You knew that console cartridges Light switch they are bitter ? It only takes a lick to check it and, perhaps, be surprised by the bad taste of this little Material.
The truth is that it is not a simple whim of the manufacturer of Japanese origin, nor a simple eccentricity or error in the development of these components. Behind the bitterness there is an explanation that the company itself has confirmed.
Nintendo Switch: why do cartridges taste bitter?
Jeff Gerstmann, video game journalist, showed a few years ago that Switch games, more specifically console cartridges, had a bitter taste. As we see in the following video, he simply put it in his mouth and checked this condition. The recording was made shortly after the launch of the platform, in 2017.
Journalist Jeff Gerstmann demonstrated this feature in a video.
Around this time, speculation arose regarding Nintendo's decision and was later confirmed. Switch cartridges are bitter to prevent children from putting them in their mouths and possibly swallow them. The logic is simple: by smelling this taste on the tongue, it is possible that they expel the small component.
As explained in Kotaku, the cartridge has a residue that remains over time. Additionally, the source noted that small games from vintage consoles like the NES and Super NES also had a certain bitterness but not as strong as in the case of those created for Switch.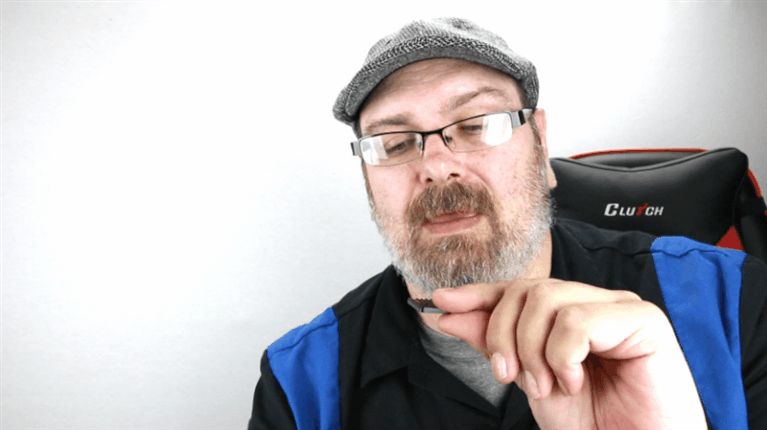 There we have another demo, this time thanks to a special report from snacktakua branch of this site.
Nintendo's official explanation
"To avoid the possibility of accidental ingestion, please keep the game cartridge away from young children. A bittering agent (denatonium benzoate) has also been applied to the game cartridge. This bittering agent is non-toxic" , they explained from the Japanese firm.
the denatonium benzoate , the one Nintendo uses for Switch console cartridges, is a bitter chemical compound that is typically used to prevent accidental ingestion. It was discovered in 1958 during local anesthetic research by MacFarlan Smith in Scotland.
read also : Peridot: the creator of "Pokémon Go" has launched a new game to take care of a virtual pet
As indicated, it's not toxic . It is possible to find it in soaps, hygiene products and nail polish intended for people who want to stop biting them.
Source: TN